Regularly Scheduled Shredding in Chattanooga, Knoxville, Nashville, Huntsville, & Birmingham
Plan Your Document Protection Schedule Ahead!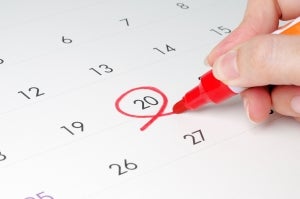 If your business is a high paper consumer, expanding or moving, or you simply would like to purge your existing documents and data, our regularly scheduled document shredding services can ensure that your location remains clutter-free and your data remains secure. Often, our offices can be cluttered with excess documents that simply take up space and cause us to become disorganized.
This is not only unproductive, it can also be extremely dangerous, as your personal or professional documents could go missing and you wouldn't even notice until it's too late. To avoid this unfortunate scenario, let our Chattanooga, Knoxville, Nashville, Huntsville, & Birmingham document destruction set up a routine shredding appointment at your workplace.
Our scheduled document shredding services are:
Cost effective and eco-friendly
Safer and more effective than traditional paper shredding personal devices
Can be performed on-site at your business, office, or commercial building for your convenience
To request a quote regarding our shredding services, call our offices at (423) 805-6070 !
Why Choose Us?
Locally Owned & Operated
Secure On-Site Shredding
Competitive Pricing
Exceptional Customer Service