Why Choose Us?
Locally Owned & Operated
Secure On-Site Shredding
Competitive Pricing
Exceptional Customer Service
Chattanooga, Knoxville, Nashville, Huntsville, & Birmingham Paper Shredding
Document Destruction & Data Security Services
Document and data security should be a priority for everyone. Dealing with sensitive data properly isn't easy, but it's important. Protecting your personal information from the wrong eyes is essential, even if you don't necessarily believe that your documents contain your personal information. At River City Shredding Company, we not only offer fast, efficient document destruction services, but also hard drive destruction and medical document destruction as well.
Our staff always make sure to handle your property with the utmost care and even offer regularly scheduled services if your office needs shredding services on a weekly or monthly basis. Looking for more information? Contact our experts at (423) 805-6070 today!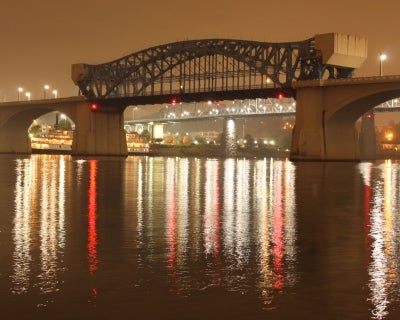 Our Chattanooga, Knoxville, Nashville, Huntsville, & Birmingham-based business offers the following services:
Locally Focused, On-Site Document & Data Security Services
River City Shredding handles jobs of all sizes – let us visit your location and take care of your document and data security needs! Since we're locally focused, we support our neighbors and the surrounding community by providing our services to both residential and commerial customers. Additionally, all of our services are priced competitively so you can rest easy knowing that you are getting an exceptional deal when you work with our company.
Customer Focused & Exceptionally Secure
The theft of your data can lead to identity theft, fraud, or worse. Our professionals at River City Shredding will always be extremely though when handling your property and will make sure to take the necessary precautions to ensure that your property is destroyed in a timely fashion. When you reach out to our friendly staff, we can also answer any questions or concerns you have regarding our processes. For more information regarding our pricing, services, or hours of operation, please
reach out to our Chattanooga, Knoxville, Nashville, Huntsville, & Birmingham shedding company
by calling (423) 805-6070!